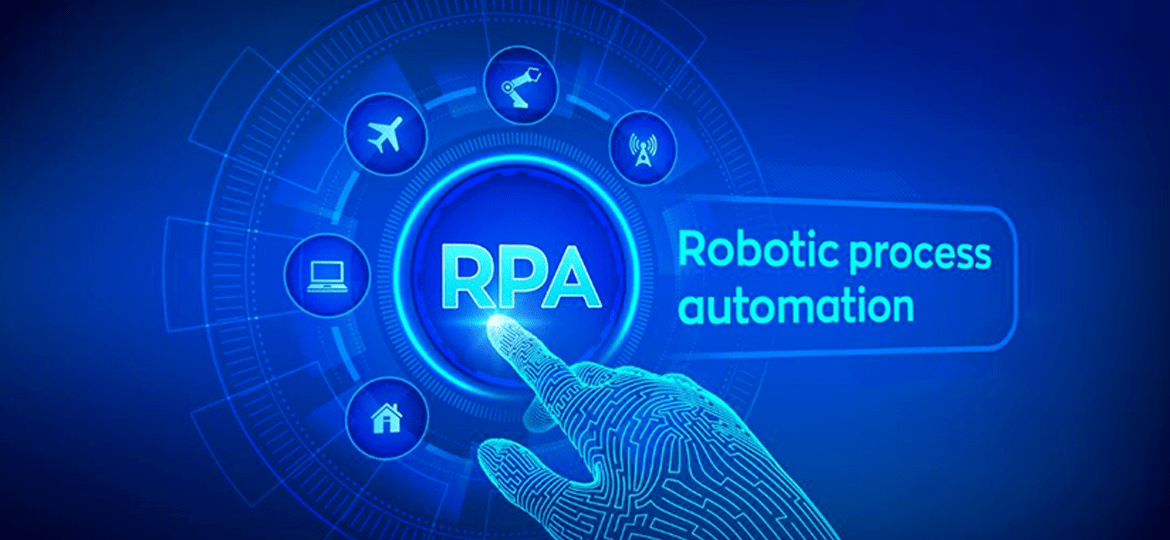 8 Smart Ways in Which RPA Helps Transform Government Enterprises (Infographic)
Public sector and Government enterprises deal with an exceptional quantity of structured data in report form along with manual, one time processes as well as manual processes like the electoral ballot. Apart from this, they also deal with a high amount of unstructured data in the form of invoices, pictures, social media, emails, and more.
They need to work with this type of shrinking budgets on one hand and multi-structured, increasing data on the other. With lesser funds to computing power and business systems have made the business imperative. This type of scenario calls for utilizing the smarter technologies and innovative approaches, namely RPA (Robotic Process Automation).
In this infographics, we have come up with eight smart ways through which RPA can help the non-government, as well as government enterprises and public service companies, change for good into digitally suave and highly agile organizations.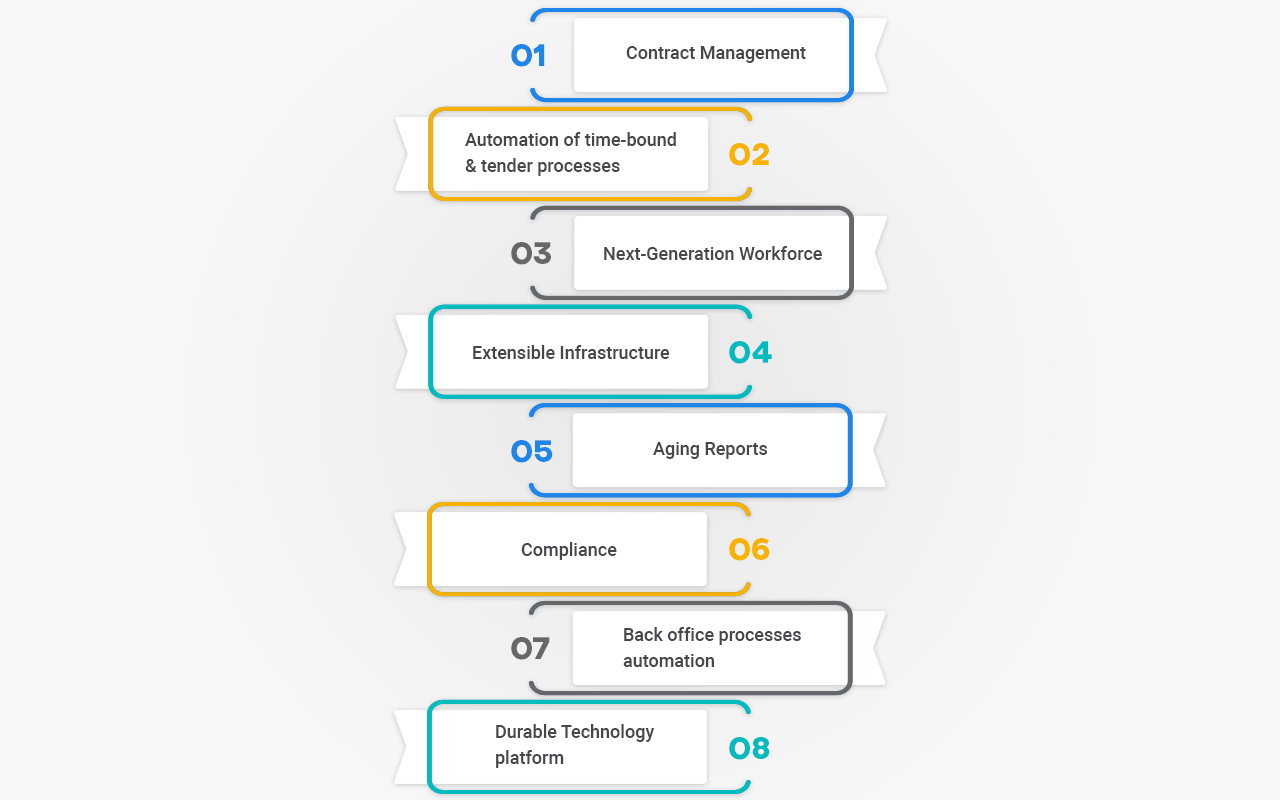 Contract Management:
Machine Learning (ML)/Artificial Intelligence (AI), Natural Language Processing (NLP), and Robotic Process Automation (RPA) help in auto summarizing and auto extracting the long documents to offer crisp reporting summaries.
Automation of time-bound and tender processes:
RPA help in automating rule-based, time-sensitive, and repetitive processes as well as free up human resources to grab the attention on creative and intellectual tasks.
Next-Generation Workforce:
The technology aids the Government organization to scale up operations and operate in-house as per the requirements of business while there are periodic crests on the amount of work.
Extensible Infrastructure:
The technology also aids the compute power and current IT infrastructure utilizing a couple of bots and hasten the speed of operations. The step-up activities of the bots even in the face of lowering the entire OpEx and increasing the workloads at the same time.
Aging Reports:
The technology also aids to extract the exact data that is relevant in the right time and send it in a format of the report to the particular stakeholders for taking quick actions and follow-ups utilizing a scheduler that is preprogrammed.
Compliance:
RPA helps with observance to statutory compliances by notification or advertising in a pre-programmed manner to the third party system in a highly practical and secure environment.
Back office processes automation:
RPA aids in the back office in the end to end digitization like document management, claims processing, record maintenance, and more.
Durable Technology platform:
RPA connects different underlying technologies like Artificial Intelligence, Machine Learning, Internet of Things, Enterprise Resource Planning, Document Management System (DMS), Enterprise Content Management (ECM), etc. and systems which also including legacy systems. It can be availed as a platform and subscription as a Service (PaaS) model to develop a robust and highly scalable delivery platform.
Digital Transformation is the primary way ahead. It makes the organization efficient, nimble, and lean. RPA is considered to be the foundation to develop healthy and robust enterprise practices and also weaves together the current investments of IT. The rugged, scalable, and resultant platform aids public sector and government enterprises to transform digitally during the operations utilizing bespoke and legacy systems.