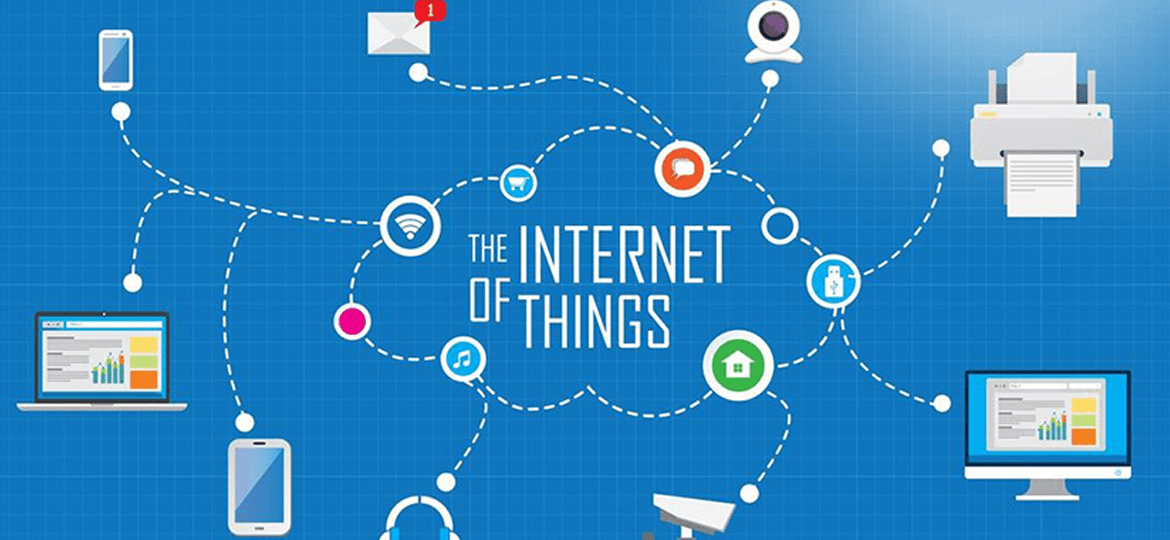 Blockchain and Internet of Things
Heard the recent buzz everywhere about blockchain and IoT and wondering what the hype is all about? Basically, a blockchain is an interconnected, sequential list of growing records that are held together by cryptography techniques.
It is a form of Distributed Ledger Technology that is rapidly gaining a liking for the cryptocurrency roots it has imbibed in it. They are highly immune to attacks and are resistant to modification which makes them an ideal choice for data protection, by coupling the technology with the 'Internet of Things'.
Internet of Things
The 'Internet of Things' shortly abbreviated as IoT is nothing but a network of physical objects which are interlinked to each other by Internet that permits data collection, monitoring, and control. In the upcoming future, it is believed that IoT will further be enabled to transform into a network of interconnected devices that can exchange information and interact with each other in the absence of Internet without human supervision.
Merging Big Data and IoT
The idea of merging the two technologies, for reaping the best of benefits out of both, by their convergence is currently inviting huge attention and making heads turn! There is a wide array of advantages that can happen by creating machines that are aided by IoT in the background and that operate by blockchain technology.
Firstly, oversight and monitoring become very simple. The activity of blockchain records can be easily kept on track and even if data leakages happen by network breaks, error detection is done immediately to adopt quick action. The blockchain concept helps in further optimization of supply chains by object tracking while doing shipping and accelerating incremental payments
Data Security
Also, security is strengthened as the underlying risks related to data breach and hacker damage is totally eliminated. The control to data and records is in no one individual's hands and instead, the power to access is diverged, making the entire system foolproof so that no one person is able to tamper with the access privileges. The usage of 'private keys' that hold the write access for the data is kept discreet so that unauthorized users do not get their hands on the data.
Data Transfer
Smart contracts will become a reality in the near future whereby humans and machines can be in contact with each other through Internet. When data transfer between IoT devices is monitored strictly via blockchains, the security layer gets tightened and the chances for data loss and entry of harmful counter software is restricted.
In general, blockchain and IoT are very promising technologies which are bound to change the future of the digital world. Merging them both to get the best benefit out of them is the best way of making profitable businesses. The entire world of digital operations can be re-designed with the advent of blockchain in the vast technology arena. Cost-efficient methods of doing business is accelerated and a cyberspace will be created where literally everything can be monitored.