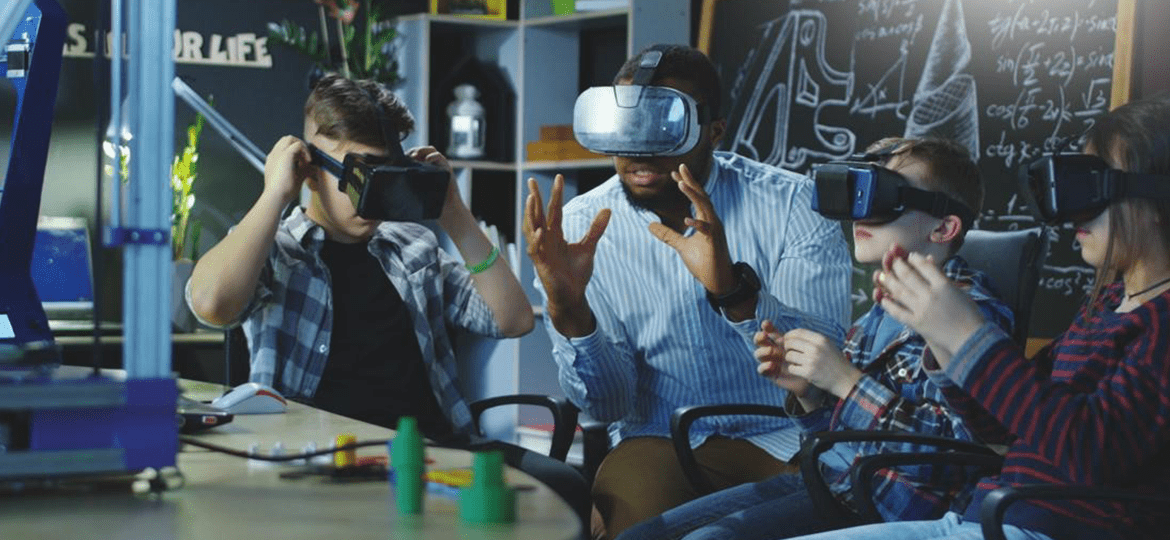 Use Cases: How Schools are Using VR?
The consumer release in 2016 took Virtual Reality to heights it never touched before! Wide recognition poured in from all sides post the release. High-quality VR came into existence for a cost of $500 through the efforts of Oculus Rift. HTC Vive also brought in their version for a slightly higher price.
Another release was brought in by Google Cardboard for an incredibly low price between $10-$15, but however, the quality complemented the price charged and gave an overall minimalistic experience to the end users. But however, many K-12 schools chose to work with Google Cardboard as a ticket to the world of VR owing to its affordable price range.
The offer from Gear VR gives a better performance than Cardboard and another from Playstation X, which expects its buyers to own a PlayStation. Another potential seller in the market is the Windows 10 VR which is starting to portray its potential.
Ben Fineman, a NET+ Program Manager pulled out the data records and came to identify that close to 2.3 million units got sold in the year 2016 vs 3,55,000 Oculus Rift. Meanwhile, he also stated that AR and VR are two ends of the same rod.
Application of VR in Education:
There are several practical examples of cases where VR is used in actual real-time applications. Have a glance at the following applications of VR –
Virtual Field Trips: Gone are the times when schools set up buses and took its students to field trips filed in lines. A school in Arlington, VA called the Arlington Science Focus school takes its students to museums and places on virtual tours with the assistance of the Ocular rift. The Titans of Space also offers a solar system tour for the purpose of science classes.
Content creation: A school in Ireland called the Gaelscoil Eoghain UI Thuairisc school has started the practice of recreating historic sites with the aid of 3D modeling software. Another university in Springfield, MO is starting to teach architecture using VR related tools.
Education for special children: Owing to the upcoming technologies, education for the differently abled students has also become possible. Places like the Jackson school in Victoria and the Silesian University of Technology in Silesia Poland help children and bring them education by Oculus Rift.
Medical field: VR also finds applications and uses in the medicinal field where people use it to teach medical subjects related to virtual anatomy, medical procedures and 'Surgical theatre'. In fact, they stimulate a patient's brain using medical procedures.
Teaching and training: Biology classes are conducted for Mendel Grammar school in Opava city and the efficiency of the learning is enhanced. The Penn State University, Pennsylvania trains its students to do things in the real world through the VR training methods. Even the University of the British Columbia is trying new experiments with VR styled lecture halls.