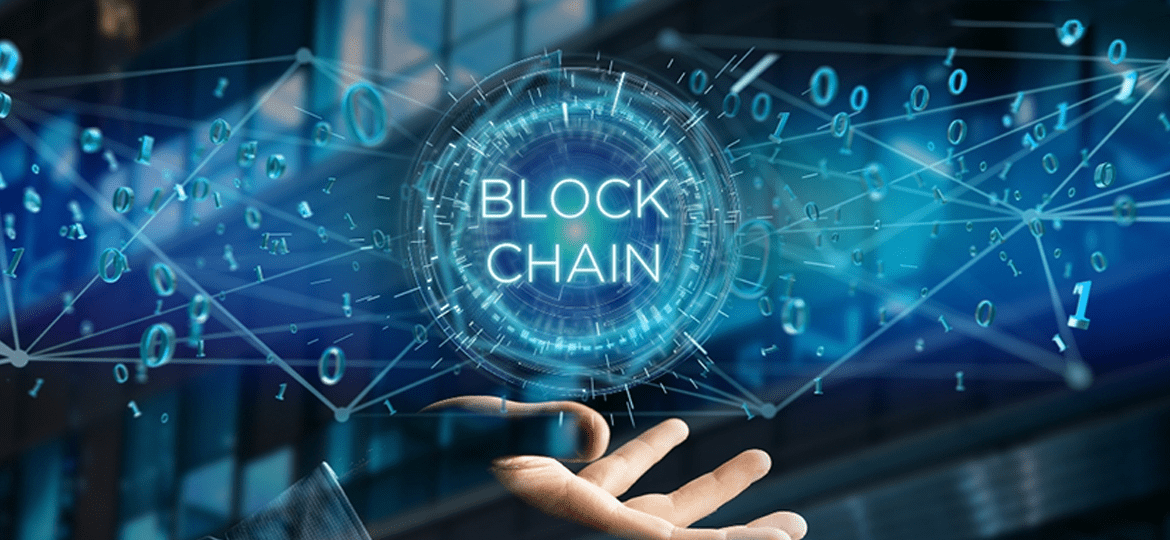 Where to Use Blockchain in Enterprise Applications?
There are plenty of technologies developed in the past few years and have made human life more comfortable. Blockchain is one among them. It has brought up a new approach to creating and managing the enterprise system. Blockchain has equal importance when compared with Big data and Cloud. Most of us think of Cryptocurrency or Bitcoin when we hear the word Blockchain; however, they all are different terms.
Blockchain is a decentralized system that holds a network of computers which manage the database jointly to gather and record the transactions. The Blockchain industry has seen tremendous changes in the past fifteen years due to the development of Cloud, AI (Artificial Intelligence), open source software, and big data technologies.
Leveraging Blockchain in Enterprise Applications:
The innovative and unique technology is useful for many things apart from creating digital currencies. For example, developing new intuitive financial technologies is represented as the blockchain for enterprises. There are several uses of this namely;
Keeping track of digital assets
Ownership
Voting rights
Physical assets.
A business is capable of using it for locating the document source as well. A Santander Innoventures study stated that the Blockchain technology would decrease the yearly infrastructural cost of Bank by $15 to $20 billion by the end of the year 2022. Blockchain technology has also been defined as the best way to decrease costs, produce trust between the parties of transaction and increase the speed of the transaction.
Blockchain adoption in different verticals:
Retail:
The retail industry utilizes blockchain technology to enhance the supply chain. Walmart has incorporated a blockchain trial for the origin of pork and monitoring movement in China.
An Asian retailer Alibaba announced that they are developing an in-house private blockchain system for the past two years. The main goal is to monitor the authenticity of the product and to prevent the counterfeiting of products.
Geoff Jiang, the Ant financials Innovation Lab's head states that by using the blockchain for enterprises, they can tell from which retailer the product is coming from, where a product is received, its source and more. It makes sure that the products collected are from trusted and tested suppliers.
Tourism:
A multinational travel company named TUI Group invested about 1 Million Euro in blockchain for enterprises. The company is also looking into hotel transformation networks called BedSwap, which is one of their blockchain networks. The new model of this is expected to save more than 100 million euros yearly.
Another best example is the Paragon Coins CEO, Jessica Versteeg, who is a cryptocurrency advocate and also the cannabis industry legitimization supporter. Jessica is now working on making use of the principles of blockchain in legitimizing best and pure grade suppliers of cannabis.
Financial Services:
Blockchain in the financial industry has advanced through different Point of concept (PoCs), pilots, and tests. RBC, Citibank, Visa, Goldman Sachs, BNY Mellon, Santander, JP Morgan, American Express, MasterCard, etc. are few firms in financial services which has started their directing efforts on the blockchain researches. Some professionals are dedicatedly working together with blockchain technology.
The blockchain technology has been used widely, and many financial institutions have limited the testing effort of blockchain due to the restraining regulations. RBC (The Royal Bank of Canada) is currently working on blockchain for enterprises in a project called Jasper, which is a blockchain cross-border funds transfer.
Logistics:
Logistics is one of the significant verticals where Blockchain is widely used, and this results in increased productivity. They use blockchain in logistics vertical to solve and simplify complex industry operations. A startup named R-mining and the port of Antwerp has jointly started a project and they are making use of blockchain in handling containers. This results in more secure and efficient operations. It also leads to a reduction in cost and reduced paper works along with minimizing fraud possibilities.
Health Data:
The US FDA (Food and Drug Association) and IBM, an American multinational technology firm have jointly started a project to make use of the blockchain for enterprise applications. The project plans to create a reliable health data exchange which will enhance the privacy trust of the patients by addressing the transparency lag in the health data. The partnership was announced in January 2017 and they are looking for methods to make use of the blockchain to support information exchanges via various types of data ranging from evidence data to clinical trials.
Blockchain acts as the difference between falling below standard and maximizing profits. Knowing how the blockchain technology works efficiently will help to save billions of dollars in the upcoming days. Keep in touch with us to learn more about the Blockchain.