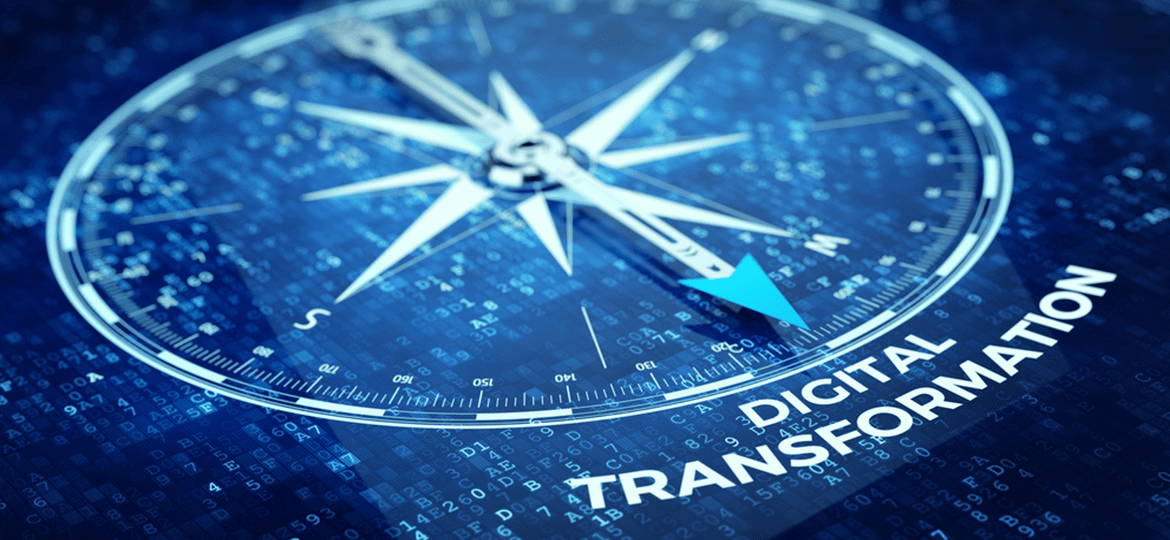 Digital Transformation – A Blueprint to Innovation
Most of the enterprises implement steps to transform into completely digital. An ethical framework should be required to make the transformations possible. In this blog, we have come up with five great solutions for Digital transformations.
Enable new business models :
Digital businesses see massive changes starting from the operating model to earning money in advanced ways. Digital technology indicates that it enables new insights, capabilities, and data flows. The organization needs to concentrate on the partial business processes and plan how the work should be performed in case you need to convert the digital company with a good number of growth opportunities. It indicates the renovation of an organization's complete operating model.
Clients look for new routes to market and to build interactive revenue models, offerings via digital business. They check whether your organization is listening to the industry trends by shifting the product to flexible consumption models and holistic solutions. The organizations also assist them in becoming digital.
Organizations put more effort to be supportive of the requirements needed. It leads to a cultural shift with Line of Business and IT iterating together and working closely via a shared conversation, and this results in offering the best outcomes in the business. The organization thinks of how to maximize the vale and how to monetize the framework to help customers identify the right opportunity for their business by driving standards for procedures, processes, and policies.
Simplifying everything and providing IT as a Service :
IT should incorporate itself as a service-based enterprise to support digital business. The company should develop a new culture to enhance IT as a business. For instance, the service owner runs calendaring and email as a business.
They also use this possibility to offer the service to the organization- ensuring that it operates in a right way, provides the perfect user experience, it controls the security risks, and meets the cost targets. The model of the ownership is strengthened via typical reviews to track delivery, quality, risk, user experience, costs, and other service metrics, and also influence on service by service basis. The above understandings weigh tradeoffs and make the right decisions depending on the business goals.
The organization creates a costing process to collaborate costs back to the business, and this is practiced by making the budget-friendly way. It allows IT to take decisions and also incorporate a show back model.
Develop Automate and Modular IT :
Automation and Modular IT deals with breaking of code into simple, reusable code, and reusable chunks in any possible areas for cost control and greater efficiency. This approach enables digital businesses by increasing the time to abilities which need to be developed continuously and redistributed to support any products or service.
Automating and building Modular IT deals with Monolithic (Infrastructure), Decouple (Human to machine interaction), Modularize (Machine to machine interaction), and Reuse (Data). Data virtualization is one best example when it comes to infrastructure modularization. Previously, custom applications and custom operating systems were organized into particular hardware in a typical rack. Simplication, reduced costs, and speed of change are three essential features in the Build Modular IT and Automation.
Offer data to drive business decisions :
Digital business prompts and influences a higher velocity, variety, and volume of data when compared to before. It powers excellent innovation, business value, and insights. It is tedious to identify the right data to solve the particular problems in your business. Most of the large organizations do not know about their data, who has the data, and where the data is.
Instead, data is divided into functional areas and silos across the enterprise. It indicates that various departments make use of fragmented data sets and different spreadsheets. An affluent digital business requires to break those functional and silos so that the elements of data can be made to act as one.
The Digital business influences a data management strategy that looks at common data elements and conventional measures. It should influence shared technology platforms which can scale across the different organization to move away from the departmental and siloed solutions.
Continuous Delivery :
The recipe for rapid innovation entails the development of small value and developmental developer code with proper delivery for more occurred delivery. Continuous delivery doesn't have success if it's wholly focussed on IT. Continous distribution deals with developing the right thing in the case of business as well as in IT. Success needs IT's direct clients, and they get as close as the business does. It indicates that working with the pure business team alters the way they operate as owners of the product business.
Sometimes security and quality are sacrificed to achieve speed checks, and test cases are automated and embedded into various release processes, including security scans and vulnerability against the code. The speed starts with MVP, security starts in every service, and quality begins with business value.
What are your views on Digital Transformation? Let us know through the comment section below.