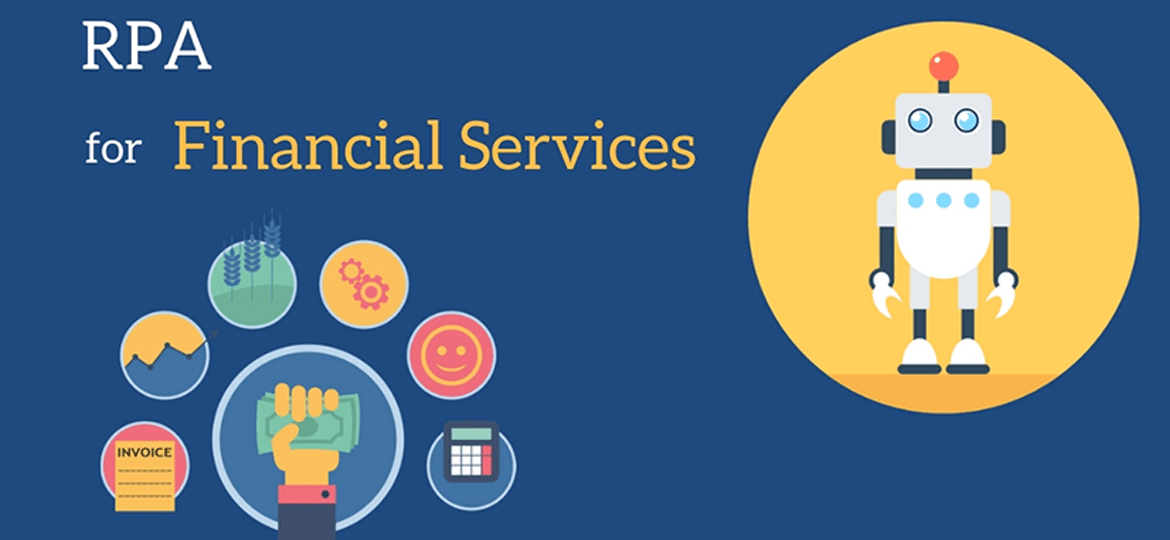 How Robotic Process Automation Can Help Financial Services (Infographic)
Enhance the speed and efficiency of your core business with Intellectfaces approach to Robotic Process Automation. The below infographics describes the use of Robotic Process Automation in the Financial Sectors in depth.
Financial Institutions, Banks and other related insurance companies transform core operations to solve various disruptions occurring in the industry from Digital and FinTechs. Improving efficiency and optimizing operations are considered to be more effective when compared to outsourcing processes or system upgrades. One way to solve this and be innovative is to make use of the Robotic Process Automation to enhance the accuracy and speed of the core business processes.
According to recent industry research, Robotic Process Automation drives about 25 to 50 % of money savings by enhancing the efficiency and accuracy of the process execution, and by automating repetitive tasks and data-intensiveness.
RPA is a software-based approach that can replicate the action of users to eliminate or decrease human intervention in constant, manually and mundane intensive process. By Manual Process automation, banks, financial institutions, and other related industries can improve accuracy and efficiency.
Role of RPA in Financial Services: An Infographic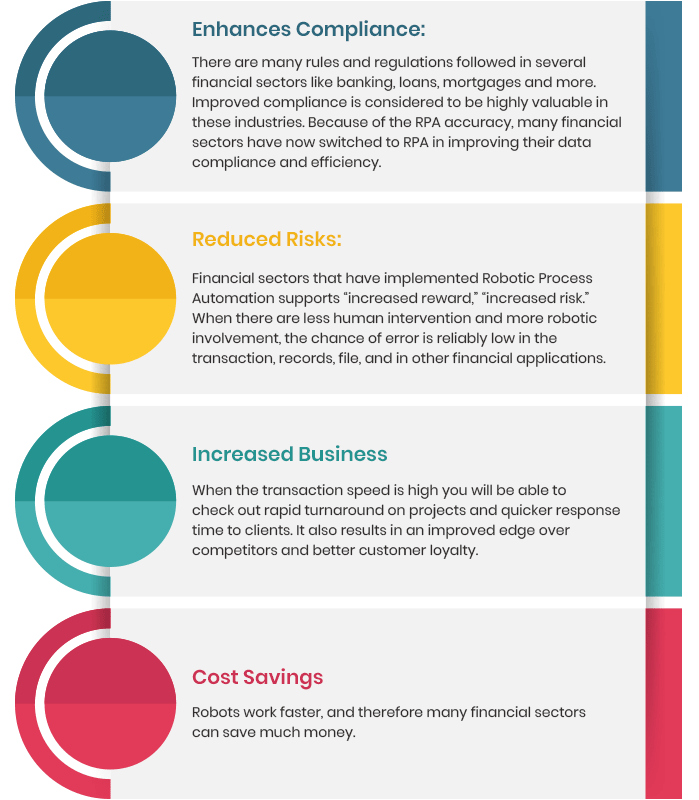 Best RPA Tools for Financial Services:
The following tools can bring you more success with Robotic Process Automation.

UiPath: This tool is highly used and more effective in different financial sectors and help to incorporate Robotic Process Automation in their business model.

Blue Prism: With this tool, a business can understand the process of automation and how automation can enhance the business ability to scale and grow.

Automation Anywhere: One of the business platform that can help business understand how to make their process effective, faster and highly integrated. It can help the company to make changes quickly and instantly.
Robotic Process Automation is more effective when the best RPA Platform partners with your organization. By doing so, you can quickly increase your speed and accuracy effectively in any financial sectors.
Related: WHAT IS RPA AND HOW INTELLECTFACES CAN HELP YOU WITH RPA?
Robotic Process Automation in the financial industry is still being tested to know about their intended uses in different applications. Hope the above infographics helped you to know about the role of RPA in the Financial Industry. What do you think about RPA? What impacts of RPA have you found in your business? Let us know in the comments below.