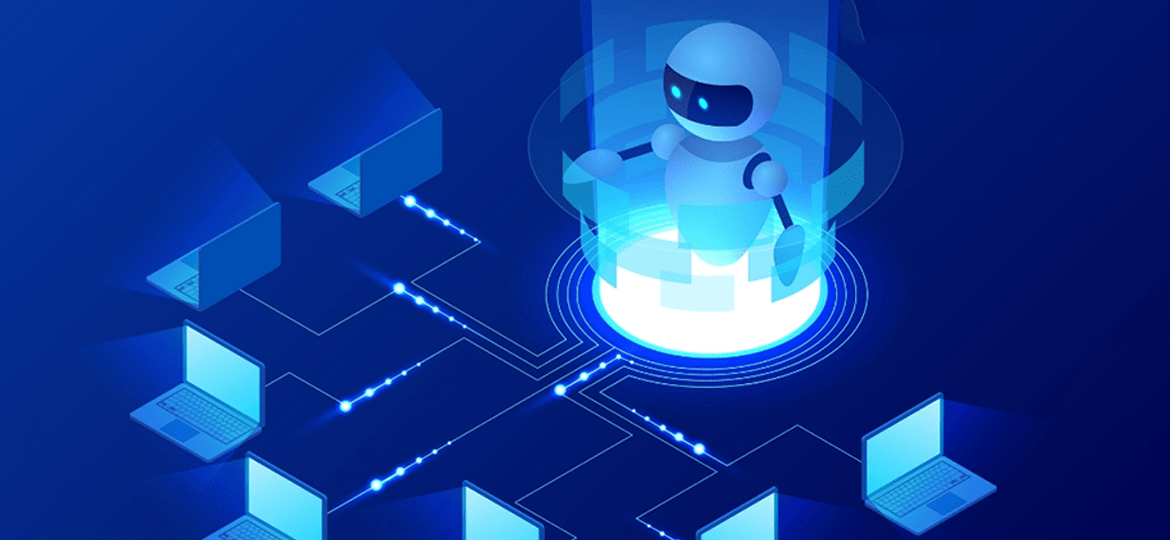 List of Best RPA Tools and How IntellectFaces Manipulates Them
The possibility of errors is high when the work is done manually by a human. The best way to decrease errors and improve your speed and accuracy in work is to implement Robotic Process Automation in your industry. There are a lot of RPA tools available in the market to make your job more easier. Proceed below to find out the best Robotics Automation Tools and how Intellectfaces manipulates them effectively at work.
Best RPA Tools:

UiPath:
UiPath is a highly extensible and open source Robotic Process Automation tools that help in automation of any web or desktop applications. It allows any organization to deploy and design the enterprise robotic workforce.
Features:
1. UiPath can be hosted in cloud environments or virtual terminals.
2. Offers support for an extensive range of applications to work and this includes desktop and web applications.
3. UiPath is developed to run the bots with its Auto-login features.
4. UiPath acts as a scrapping solution that works with Java, Net, PDF, Flash, SAP, Legacy and with absolute accuracy.
Blue Prism:
With the help of Manual, Rule-based back repetitive and automated processes, Blue Prism helps various business operations to be cost effective and agile. The tools are designed with drag and drop features for easier business process automation.
Features:
1. You can easily and quickly implement Blue Prism in a short span of four to six weeks of time.
2. You don't have to possess any programming skills to implement Blue Prism in your work.
3. Feature rich and robust analytics suite.
4. Build automated and highly efficient end to end business processes.
5. Real-time feedback is offered with its enhanced control room.
Automation Anywhere:
Automation Anywhere, one of the RPA tools that combine intellectual elements like reading unstructured data and language understanding with conventional RPA.
Features:
1. Excellent automation for IT Operations and Businesses.
2. Automation Anywhere tool make use of SMART automation technologies.
3. Robust automation of complicated and complex tasks are possible.
4. Allocates data and tasks to different computers and systems.
5. Provides scriptless automation.
Softomotive:
Softomotive is one of the best Robotic Process Automation tools that help global enterprises to improve efficiency, reduce operational costs, enhance productivity and accelerate performance.

Features:
1. Improve performance with fewer resources.
2. Repetitive manual automation process helps in reducing operational costs.
3. Softomotive tools make you do plenty of things in less time.
4. ProcessRobots aids in achieving more tasks.
Pega:
Pegasystems Automation tools help to support any complex scenarios. Pega combines various architectures depending on the predictive analytics decision management mechanism and business rule management system.

Features:
1. Pega tools help in opening APIs which rapidly connect to any of your existing services.
2. Optimizing processes are done automatically with the Actionable Intelligence.
3. The Pega tool is capable of capturing any insights and help to get every detail of the working process.
Other Important RPA Tools used by IntellectFaces.
Apart from the above tools, IntellectFaces also makes use of the following Robotic Process Automation tools to improve their speed and accuracy.
KOFAX from Lexmark.
GIANT.
WorkFusion.
Contextor.
Jacada.
KRYON.
NICE Systems.
OnviSource.
OpenConnect.
REDWOOD.
AutomationEdge.
Foxtrot.
Verint.
Visual Cron.
Another Monday.
Hope the above set of RPA tools will help you enhance your business process.