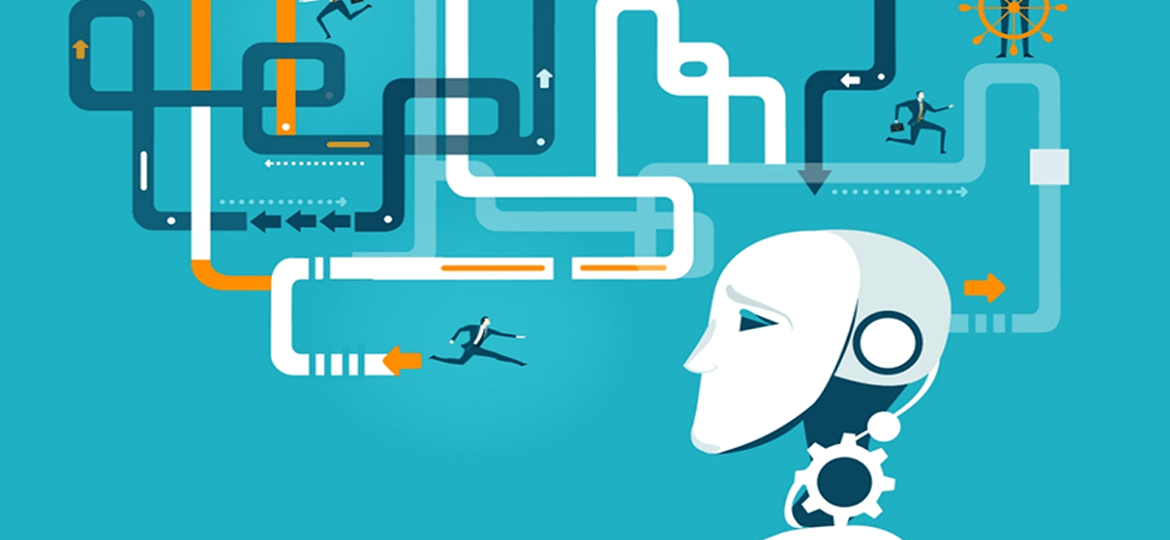 What is RPA and How IntellectFaces Can Help You with RPA?
IT and ITeS industry is arising with new technologies or products with exciting capabilities and unique features every year, and among them, Artificial Intelligence and Robotic Process Automation are two buzzwords spoken popularly by the fast-growing IT industry and organizations for past few years.
For organizations, they need to take unique and creative steps to achieve cost reduction, higher operational efficiencies, and to enhance their footprint top on the technological world. Today let's check out about one of the top trend Robotic Process Automation and how IntellectFaces help you with this RPA in depth.
RPA – An overview:
Greater operational efficiencies are must for the cost reduction in an organization, and this can be achieved easily if the respective organization have a high number of staffs. By doing so, they need to push the crews to work for extra hours, and undoubtedly you need to pay for the overtime. Robots were introduced to eradicate this type of issues.
Robotic Process Automation tools perform the work as per the instruction provided by the user manually, and this also achieved through different UI entries applications. RPA tools developed to operate as per the rule mapping workflow process to perform the operations.
With the help of RPA tools, you can trigger the Robots to perform the following operations manually or automatically.
Spread data and information across various modules and system within them.
They run the queries as per the schedule and then performs reconciliation of data.
Audit a high volume of information and data.
Generate, distribute and process the reports.
Triggers downstream processes and activities.
While considering the types of automation, they are differentiated into stages and classified as Digital Workers, Digital Readers, Digital Talker, and Digital Thinker. Each of the automation stages has its processes to perform their desired operations.
How Can IntellectFaces Help You With RPA?
IntellectFaces can help you with RPA based on three classifications namely for the people, as per the process and based on the technology.
People:
Here are some advantages IntellectFaces have for the people with Robotic Process Automation.
Productivity: Helps to save about 20 % to 40 % task free up people on the jobs performed daily.
Right Shoring: The task not executed as location specific, and therefore they are geographical independent.
Retention: The monotony in the daily job is reduced and therefore higher employee satisfaction.
Enhanced Learning Capabilities: Sense of personal and professional growth, empowerment achieved through stimulation leading.
Process:
Accurate: No corrections found even on the first time completion.
Cost Saving: Help to save a considerable amount of money, and therefore you can easily handle the greater business demands.
Consistent: The execution of tasks done based on the set patterns and rules; therefore variations in the output are removed.
Audit Trail: There are logs maintained with every single update and therefore regular, and compliance needs are noted considerably.
Technology:
Reliable: You need not worry about human limitations as there is a higher availability of robots.
Cross System Process Capability: Handling multiple UI technologies are comfortable they work through the UI layer entirely.
Low Risks on Non-Invasive Technology: They are always mapped on the top of already existing Landscape over IT so that no chance for disruption to occur in the existing processes and system.
Rapid ROI: ROI achieved faster, and the process of production done in the queue to the shorter timeline implementation.
Scalable: They are capable of handling any increases demand in the activities or processes without making any changes.
IntellectFaces, smart enough to grab the IT Landscapes, identifies the right task for the processes and make use of the Robotic Process Automation to handle them effectively.
Related: How to Leverage RPA with IntellectFaces in the Healthcare Industry