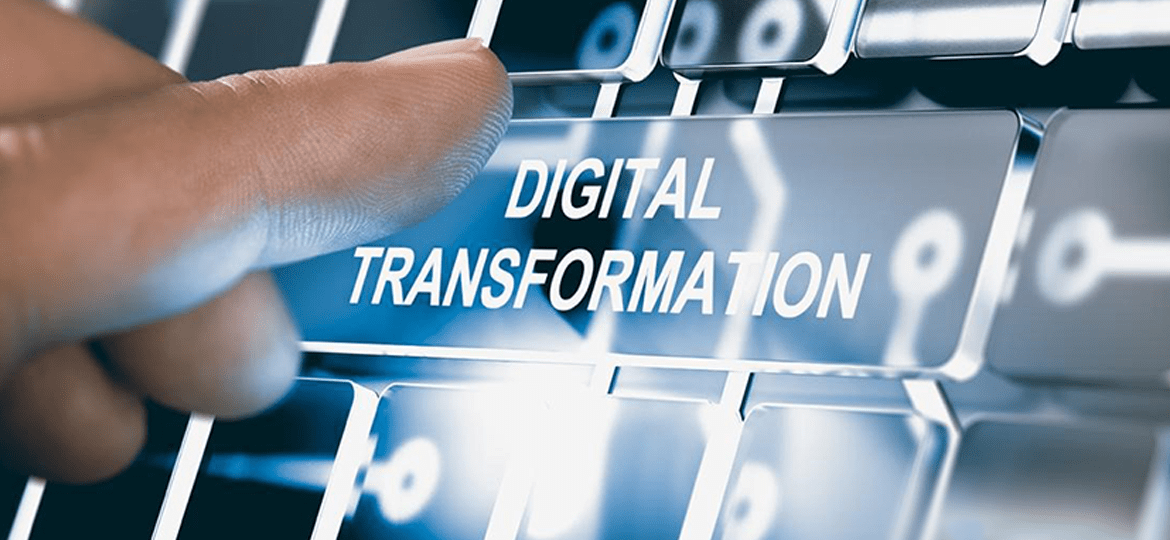 How IntellectFaces help the client with digital transformation solutions?
Every Business survives over a period; but for a business to thrive over others and be recognized as commendable needs some extra care. The success of a business in this era of Digital technologies could be achieved only through Digital transformation.
The need for Digital Transformation:
Digital Transformation is not a newfound prospective idea; it has slowly been taking shape hand in hand with the establishment of information technology.  With the growth of IT, the internet represents a person better than himself. The influence of the web has reached new peaks today, gaining more target audience and bringing along innovative ways of attracting them. Though it might be fierce, the silent battle of dominance prevails and so does the need for Digital Transformation.  DT has flourished to offer many opportunities for an upcoming business and ultimately a revenue growth.
Digital Transformation and Digital Disruption:
Digital transformation is a slow process that takes time for transforming businesses along with the technology and keeping them up-to-date while expecting new changes. However, digital disruption is a phenomenal shift in the industry introduced as a new solution by upcoming businesses skilled in the way of digital business.
With so many inventions in technology, the internet is considered to be still young. Digital transformation is a slow evolution of the internet as it has a strong influence in all areas of business. Digital disruptions focus on the edge of such transformation; perking up at its full essence while closes to the customer. Examples of big disruptions occurred are Social Media, Mobile phones, Cloud, Big Data, analytics, and of course the introduction to Artificial Intelligence.
Disruption is not naïve and negative, it is a positive peak toward the evolution of technology.
How Can IntellectFaces Help You?
IntellectFaces has been known for its impeccable accuracy in the process of Digital Transformation. We have acquired, analyzed, discussed, and established solutions for many companies who went through the transformation. We believe that every company is unique in its own way and needs special attention in different areas. The usual Digital Transformation areas that we concentrate upon are:
Area of ventures : The areas like Human Resources, Administration, Marketing, Operations, Customer Service, etc. are concentrated here in the process of Digital Transformation.
Culture of organization : We make sure that the organization acquires core competencies in areas like digital maturity, leadership, knowledge acquisition, etc. this makes sure the company is for the customer and strictly adheres to their goal.
Client-Customer approaches : The digital transformation of a company questions the credibility of the people and the strategy before technology. We make sure the customer-client-worker relationship is not lost in the chaos.
Business Process Management : We make sure that the business process is given the at most priority and that it reaches optimum achievement during Digital Transformation.
Asset Management : Not just the traditional assets of the company, we also give importance to the actual assets, that is, the customers of the company and their information.  We make sure they are not lost during the Digital Transformation process.
Digital Transformation is not an overnight occurrence; it has to be slowly imbibed into the company for better recognition. DT helps to gain more customers online and increases your revenue while creating a brand for your company that can look ahead and expects any future changes.